Can yours?
I recently purchased these bath mitts at Walmart for about $4 each:
Are they perfect for Elephant and Piggie or what? !
Previously, I used some elephant and pig puppets, but I like these even better because the kids can "open and close" the mouths when the character speak.
I just love hearing my students realize that they can READ these books to themselves!
If you are not familiar with these fun easy readers, here are some affiliate links:
I have created a packet of printables to go along with both the Pigeon and the Elephant and Piggie books by Mo Willems. The set is $2 at
my TeachersPay Teachers store
and my
Teachers Notebook Shop.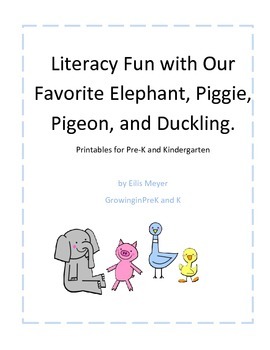 Hugs,
Eilis